Well, since I like hiking, nature study and photography in the company of my dog K2 and I love to read, I, had posted a list of my favorite books that I draw my inspiration from to keep me going. Here is my list of 5 additional books that combine my passion for all outdoor activities. The list is in chronological order the books were published.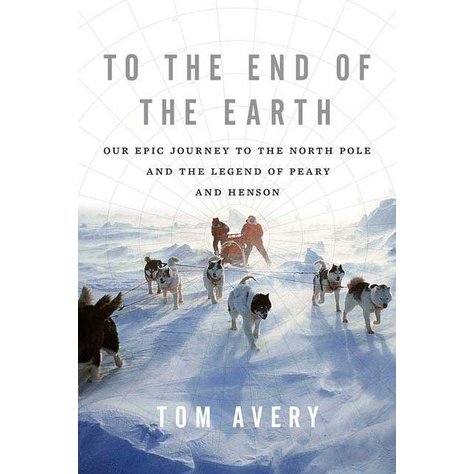 To the end of the Earth: Our Epic Journey to the North Pole and the Legend of Peary and Henson by Tom Avery (First Published March 2009)
British adventurer Tom Avery and his team of 3 other men, a Canadian woman and 16 Canadian Eskimo Dogs pulling two heavily loaded sleds are trying to win a race to reach North Pole. The Team they are competing with is close on their heels. They are pitted against a harsh arctic climate – temperatures as low as -45C, treacherous pressure ridges, forming and deforming floes, water channels that cannot be traversed by sleds and skiing requiring more ingenious ways to get around them, creation of icebergs, challenge of managing the dogs and other logistics, polar bears, team dynamics, etc. This book will work up adrenaline in your body really fast.
The author also narrates the stories of other North Pole conquests, especially Robert Peary, his loyal companion Matthew Henson, 4 Inuits, and dogs in 1909, who reached the North Pole in record 37 days. This completion of journey in such a short time remains highly debatable to this day. That Arctic adventure almost 100 years ago was what led Tom and his Team to their attempt.
They worked on almost same logistics as Peary 100 years ago to prove whether or not the latter could have reached the North Pole in that short a period. The Team is not out there trying to prove whether Peary and his team reached the pole or not, although Tom puts a solid and convincing series of arguments towards the claim being correct.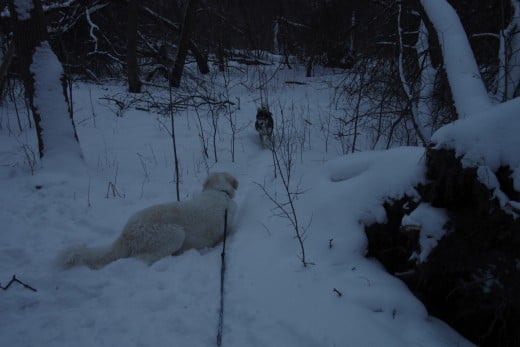 The book also captures environmental issues associated with the Arctic and how climate change is adversely impacting the ice cover and polar bears.This book definitely made me develop friendship with the harsh Ontario winters and to cherish it even more in the company of my furry friend.
Rin Tin Tin: The Life and the Legend by Susan Orlean (First published September 2011)
This book is about a favorite TV character of the days gone by. Of course, you get to know about the origin of Rin Tin Tin the movie megastar German Shepherd Dog of his time, how he, his litter mates, and mother, were found by a soldier on a World War I battleground and who ended up becoming his owner, but this does not end here.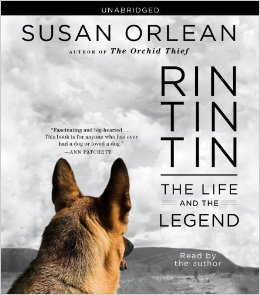 Author Susan Orlean does a magnificent job in not only telling us about the origin of the dog actor through primary research, but also on educating us about the horrors of the First World War, the Great Depression, the Second World War, the dogs of war, the development of German Shepherd dogs as a breed, the age of silent movies and talkies, development of Hollywood as a centre of film making, advent of television and its development, change in culture on keeping dogs inside the house rather than outside, the baby boomers, merchandising around popular TV programs, competitor movie megastar dogs like Strongheart, Lassie, etc., and so on and so forth. It kept a person like me deeply engrossed.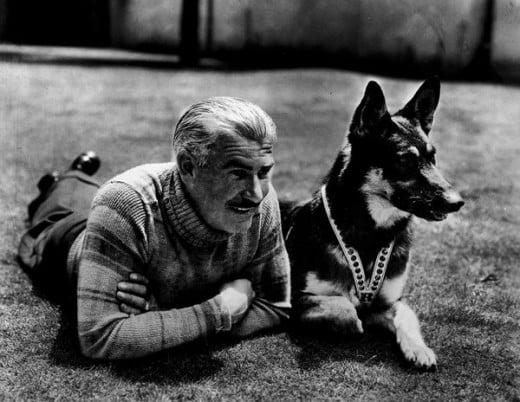 This book is about triumphs and tribulations of people involved with the movies and then the TV series made on Rin Tin Tin, casting the original dog and his progeny. And while reading the account I am sure readers will have tears of joy and of sorrow.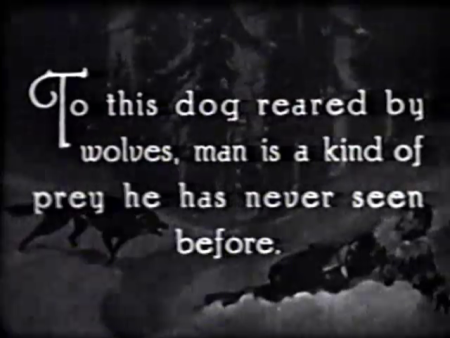 While not a book strictly about outdoorsy adventures, I am including it in the list for almost all the movies, or talkies if you will, that cast Rin Tin Tin made him work on stunts of almost real life outdoorsy adventures. If you are interested in reading about a bond between a dog and his owner, both having slim chances of making it out from a First World War battleground into big screen of that era, this book is for you.
The Elephant Whisperer: My Life with the Herd in the Africa Wild (First published May 2012)
Being a wildlife lover, this book will easily make it into my top 5 books on wildlife conservation. It is on my list of top 10 books on non-fiction adventures that involve dogs.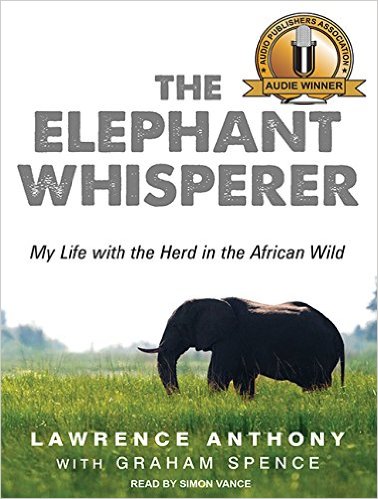 Anthony Lawrence, a South African, was a former businessman-turned-conservationist, who managed the Thula Thula private game reserve in Zululand, South Africa. The book starts with a strange offer that comes to him one day – a herd of wild elephants that he could have free of cost. The only caveat was that the herd, after suffering immeasurably at the hands of humans, had gone rogue and was at the verge of being destroyed.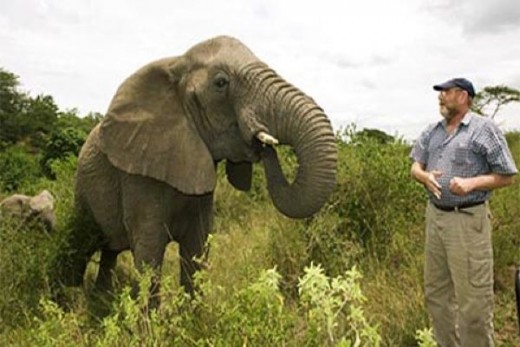 Anthony accepts the offer. The herd is brought in to Thula Thula only to escape and a new struggle begins because if the elephants are not captured and brought back in time to the safe confines of the Reserve, they can be hunted down. This whole story of winning over the trust of elephants is written in such a lively manner that it seemed that I was actually part of the story and that the events were unfolding right in front of me.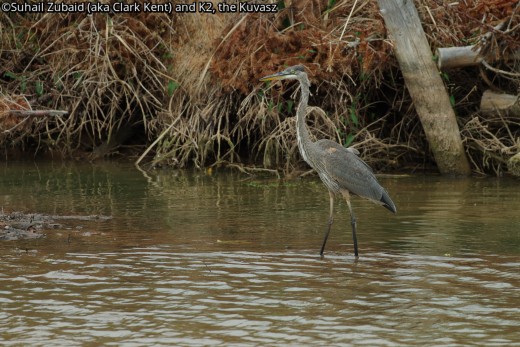 This book is a memoir and a collection of anecdotes. Each chapter has a different but thrilling story mainly about the herd of elephants, but also about Anthony and his French wife, the team at Thula Thula, other wildlife at the reserve that included lions; rhinos; cape buffalo; nyalas; crocodiles; monkeys; snakes; and many more, the tribes around the game reserve, the villains ranging from poachers to cattle ranchers, and the 3 dogs that Anthony and his wife had. All stories promise to keep adrenaline rushing.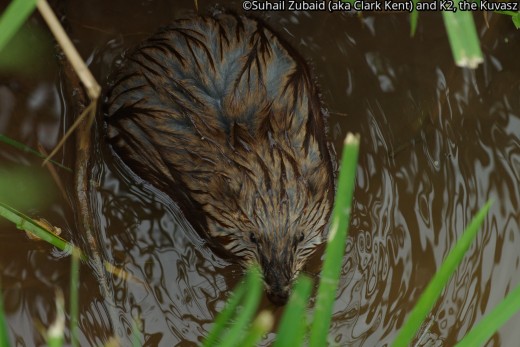 The dogs are mentioned every now and then and have chapters devoted to them as well. Anthony's stories about the family dogs are quite heartwarming to say the least.
If you love outdoor adventures, wildlife conservation, and dogs then this book is for you.
Shepherds of Coyote Rocks: Public Lands, Private Herds and The Natural World by Cat Urbigkit (First published September 2012)
Although the story is about the author herself taking her sheep, 3 livestock guardian dogs and two burros for grazing in the western Wyoming rangelands, its actual purpose is to create awareness about advantages of transhumance, which Wikipedia describes as "the seasonal movement of people with their livestock between fixed summer and winter pastures."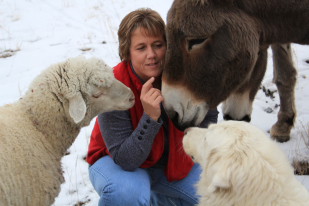 It is amazing to note how learned the author and how well researched this book is. The author brings the knowledge out from a range of subject matters as they apply to shepherding. She keeps her story simple and yet intense, but departs from the main story a number of times for developing characters involved in it, which are her livestock and guarding animals for the most part, and for explaining in detail the history, geography, economy, ecology, ethnicities and culture, flora and fauna, predators and prey in the region, caring for livestock guardian dogs, and of course the relationship between humans and livestock in the region.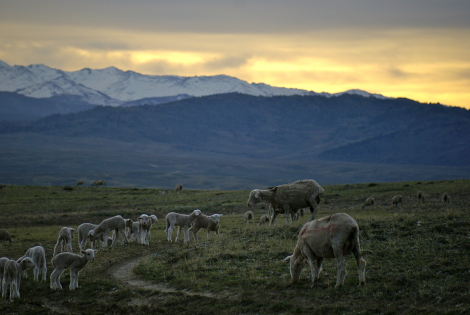 The authors also educates her readers on transhumance in other parts of the world, notably in Mongolia, India and eastern Europe and she does all of this so very beautifully, never losing track of the original story of her shepherding the livestock with the help of livestock guardian animals. The book, in the end, leaves hope in that the awareness is growing all over the world and that transhumance may return to various parts of the world as an effective means of vegetation management.
My take from this book is appreciation for farming, livestock guardian animals, and peaceful coexistence with nature.
On the Trail of Genghis Khan: An Epic Journey Through the Land of the Nomads by Tim Cope (First published September 2013)
This is a story of an Australian adventure traveler Tim Cope, who traveled from eastern Mongolia to Hungary using horses and camels in the company of a dog, following the trail of Genghis Khan. The voluminous book covers the time period from mid 2000s, but the conditions described therein would also be relevant even 20 years down the road.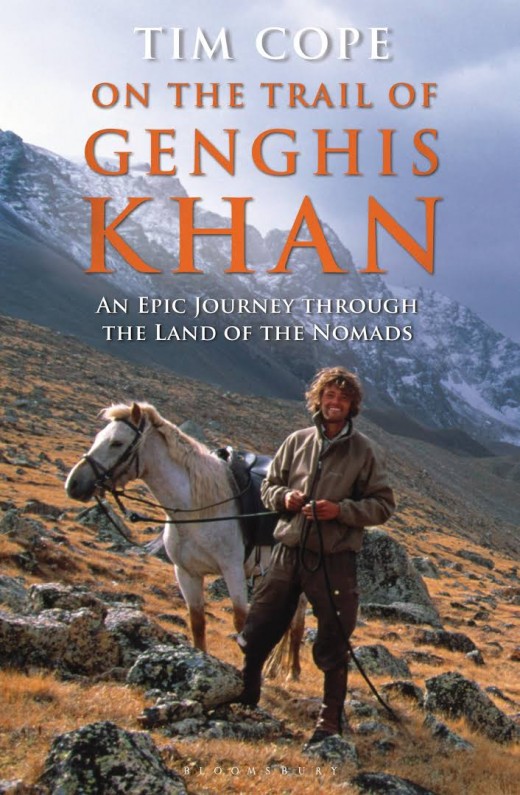 On the way, one of his local companions, guide, and friend, before parting of ways as was agreed, gifted him with an unwanted gift of a 6 months old local Tazi cross puppy. The puppy was intelligently named Tigon, after an offspring of a male tiger and a lioness. The author was initially reluctant in accepting the dog as a gift, but he acceded, to regret again and again, but finally finding peace with him so much so that he left no stone unturned to find him when he was stolen by dog-eating mine workers in eastern Kazakhstan.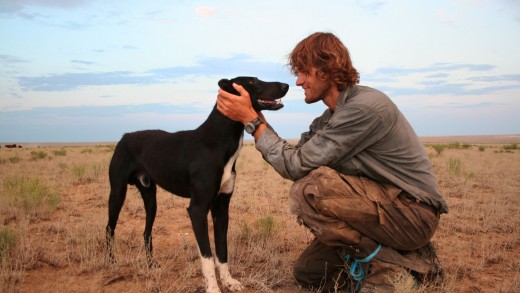 The author keeps his travel story slow moving, and uncomfortable so for a reader like me, but intense. The best part is that he keeps educating the readers on Genghis Khan and his invasions of Central Asian and European steppes 800 years ago, along the way. In addition, he explains in detail the history, geography, economy, ecology, ethnicities and culture, and of course the relationship between men and their past as nomads in 5 countries he trekked through.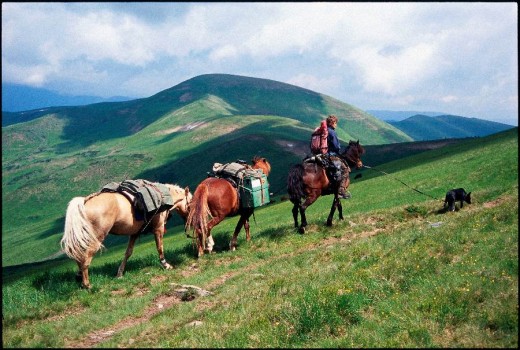 That the author was able to complete his long trek in the company of 3 horses and a dog, is nothing short of a miracle for the odds of elements (during the course of this journey, he endured temperatures ranging from -40 to +40 C in Kazakhstan), worthless scoundrels, rogues, terrorists, murderers, wild animals, wild traffic, travel restrictions in former soviet republics, etc. were all stacked against him. While the 3 horses had to be left back with good people for good causes in western Hungary, which was Tim's final destination, Tigon, now 11 years old, resides with him in Australia.
Reading adventure travel accounts like this one inspire me to undertake a journey of my own, which I will in due course. And yes, you guessed it right. My journey will be in the company of my dogs and some beasts of burden.